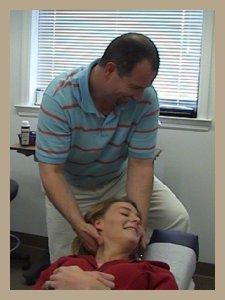 At McCallie Chiropractic & Rehabilitation Center becoming a new patient is easy. To schedule an appointment with Dr. Adair, just call us at 423-752-7464. You may also contact us using the form on this website.
New patients should arrive 10 minutes early with insurance identification cards so we may verify patient benefits prior to treatment and complete necessary paperwork.
Or to expedite, you may download our paperwork prior to your appointment.

Additional forms may be needed for your visit:
Patients with Cigna insurance, please complete the medical necissity review form.
Patients with United Healthcare insurance, please complete the ACN notification form.
If you have been involved in a Auto accident, were injured on the job, or have an injury that involves a lawsuit, please also complete these medical forms.
You will need Adobe Reader to view the necessary files. To receive a free version of Adobe, click the icon below.