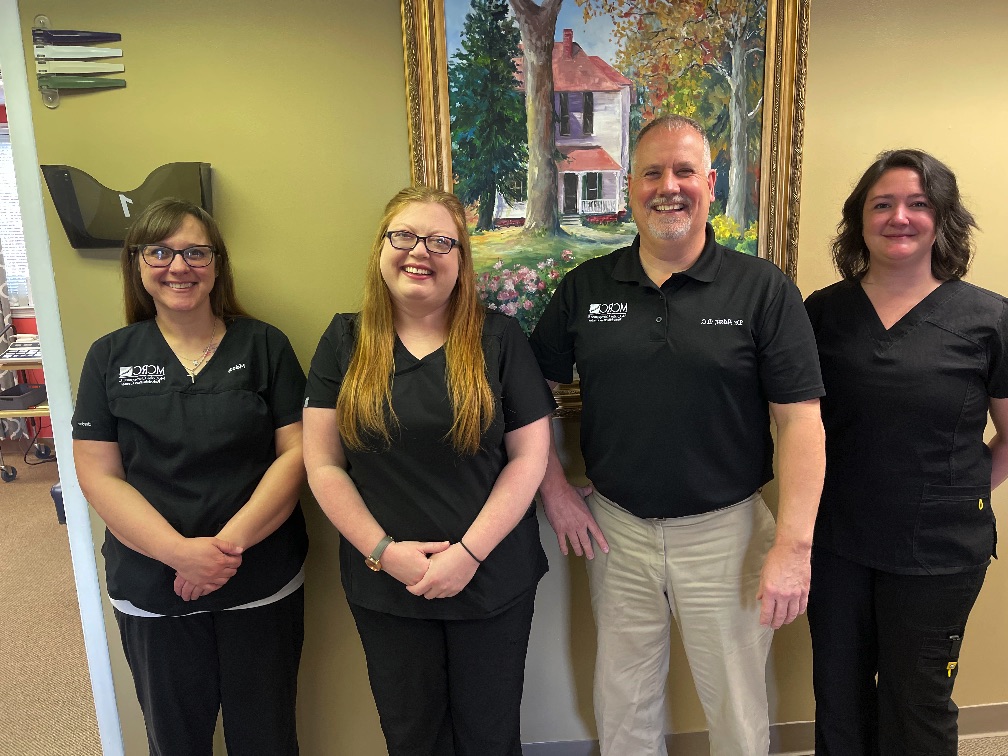 Dr. L. Doug Adair, D.C.
Doctor of Chiropractic
Bachelor of Science in Life Science
Bachelor of University Studies (Biology)
Associate of Applied Science (Radiology)
Dr. L. Doug Adair received his doctorate of chiropractic degree from Logan College of Chiropractic in St. Louis, Missouri. While attending Logan, Dr. Adair was involved in numerous trainings, seminars, and internship programs which focused on analysis, treatment, and rehabilitation of biomechanical imbalances. Dr. Adair has received training in numerous techniques such as: Diversified, Logan Basic, Motion Palpation Institute (MPI), Gonstead, Thompson, Active Release Technique (ART), Flexion- Distraction, Sacral- Occipital, Activatior, and Webster. These techniques are centered toward restoring motion, eliminating muscle imbalances, and preventing future injuries.
Dr. Adair also received additional training from the International Chiropractic Pediatric Association, K4I- Gait Analysis/ Rehabilitation, and Stu McGill- low back rehabilitation series. He was involved with research for the prevalence and treatment of low back pain during pregnancy at the University of Tennessee \ Logan College of Chiropractic and completed an internship through Washington University \ Missouri Baptist Hospital's Pregnancy Pain Clinic. Dr. Adair volunteered his time by working as an instructor at JCA in St. Louis, Missouri providing senior citizens with aerobic exercise instruction.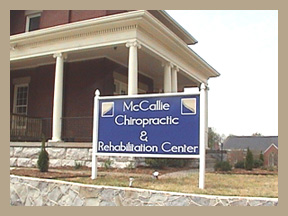 Prior to graduating Cum Laude from Logan with his Doctorate of Chiropractic and Bachelor of Life Science degree, Dr. Adair received an Associate of Applied Science in Radiology and Bachelor of University Studies from Morehead State University. He has been recognized as a member of Who's Who among college students as well as receiving the Radiology Award for Clinical Diagnosis and Radiological Analysis at Logan College.
Before pursuing a chiropractic degree, Dr. Adair worked as an underground mine foreman for one of the nation's largest coal producers. Constant back pain and recurring injuries prompted him to become a Chiropractic Physician. He has worked in the field of radiology periodically since 1991. When not seeing patients at McCallie Chiropractic and Rehabilitation Center, Dr. Adair enjoys spending time with his family, horseback riding, and fishing.
Melody Karm
Melody Karm is a Licensed Massage and Neuromuscular Therapist with over 22 years of experience. She is also a Certified Medical Assistant and Chiropractic Assistant.
Her career has enabled her to gain knowledge in many genres of massage, including being certified to perform pediatric massage and teaching infant massage to parents.
She has worked in both spa and medical massage settings, caring for geriatric clients, children with special needs, athletes, prenatal, and general relaxation for overall well being.
Her goal as a massage therapist is to tailor each session to the client's individual needs so that they receive the most beneficial experience possible.
As a Chattanooga native, Melody enjoys spending time in nature, camping at Chester Frost with her family, and working in her veggie garden in the spring.
She is an avid crafter and loves art & music.
Harmony Sovia
I have been a licensed massage therapist since 2007 after graduating from Branford Hall Career Institute in Connecticut. I started my career as a lead massage therapist for a high end spa. Over the years since then I have become more invested in the idea of massage therapy as a necessity rather than a luxury. I became a certified Medical Massage Practioner in 2017 through LMT Success Group.
I specialize in deep tissue, trigger point, and therapeutic massage techniques.
When I am not working I enjoy being outside hiking, kayaking, and camping. I also volunteer with "Responsible Stewardship" and "Save Our Smokies", two groups that clean up National and State parks here in Tennessee and educate the public about Leave No Trace principles