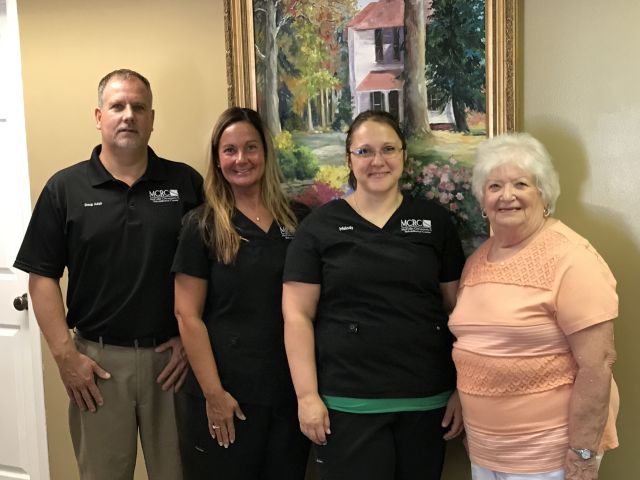 Dr. L. Doug Adair, D.C.
Doctor of Chiropractic
Bachelor of Science in Life Science
Bachelor of University Studies (Biology)
Associate of Applied Science (Radiology)
Dr. L. Doug Adair received his doctorate of chiropractic degree from Logan College of Chiropractic in St. Louis, Missouri. While attending Logan, Dr. Adair was involved in numerous trainings, seminars, and internship programs which focused on analysis, treatment, and rehabilitation of biomechanical imbalances. Dr. Adair has received training in numerous techniques such as: Diversified, Logan Basic, Motion Palpation Institute (MPI), Gonstead, Thompson, Active Release Technique (ART), Flexion- Distraction, Sacral- Occipital, Activatior, and Webster. These techniques are centered toward restoring motion, eliminating muscle imbalances, and preventing future injuries.
Dr. Adair also received additional training from the International Chiropractic Pediatric Association, K4I- Gait Analysis/ Rehabilitation, and Stu McGill- low back rehabilitation series. He was involved with research for the prevalence and treatment of low back pain during pregnancy at the University of Tennessee \ Logan College of Chiropractic and completed an internship through Washington University \ Missouri Baptist Hospital's Pregnancy Pain Clinic. Dr. Adair volunteered his time by working as an instructor at JCA in St. Louis, Missouri providing senior citizens with aerobic exercise instruction.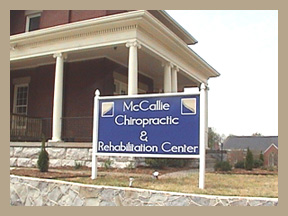 Prior to graduating Cum Laude from Logan with his Doctorate of Chiropractic and Bachelor of Life Science degree, Dr. Adair received an Associate of Applied Science in Radiology and Bachelor of University Studies from Morehead State University. He has been recognized as a member of Who's Who among college students as well as receiving the Radiology Award for Clinical Diagnosis and Radiological Analysis at Logan College.
Before pursuing a chiropractic degree, Dr. Adair worked as an underground mine foreman for one of the nation's largest coal producers. Constant back pain and recurring injuries prompted him to become a Chiropractic Physician. He has worked in the field of radiology periodically since 1991. When not seeing patients at McCallie Chiropractic and Rehabilitation Center, Dr. Adair enjoys spending time with his family, horseback riding, and fishing.
Amanda Almeida
Amanda Almeida, LMT-12100Amanda has over 11 years of experience and specializes in chronic pain management. She has practiced massage in 3 states, owned her own business and worked at the Country Club of Jackson in Mississippi. Her certifications and training include, Swedish, deep tissue, neuromuscular, pregnancy, geriatric, pediatric, aromatherapy and bamboo-fusion. She is currently working towards her certification to be a medical Massage Practitioner. Modalities: Swedish, Deep Tissue, Neuromuscular, Chair Aromatherapy, Sports, Pregnancy, Geriatric, Pediatric, Bamboo-fusion, Trigger point, Craniosacral, Myofascial, Lymphatic Drainage, Hot Stone.
Click here to print a discount coupon for Massage Therapy >>